Jobs
22-Sep-2022 to 01-Oct-2022 (PST)

St Helens, OR, USA

4189.00-6139.00 per month

Salary

Full Time, 40 hours
Promotional
---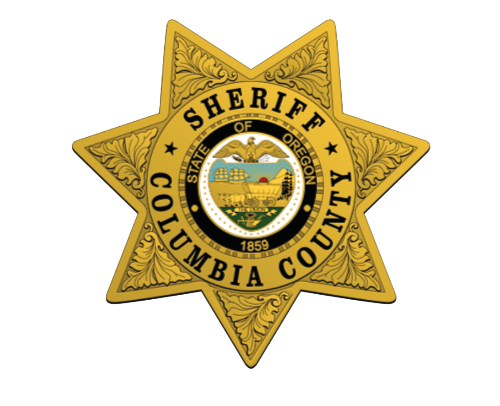 Announcement# 2022-051
Closing Date: October 1, 2022
Salary: $4,189 - $6,139 per month, plus additional pay for DPSST certification.
The Columbia County Sheriff's Office is looking for two Enforcement Corporals (promotional) to be a part of the team dedicated to solving community problems, the reduction of crime, and the preservation of laws, ordinances and the constitutional rights of all people within our jurisdiction.
The ENFORCEMENT CORPORAL position is full-time, 40 hours (plus regular required overtime) on a rotating shift basis (day/swing/night), Civil Service, and Union Represented.
DUTIES: Supervise and assist deputies on an assigned shift in the enforcement of state criminal laws, traffic laws, administrative rules and county ordinances. Supervise and assist in the deterrence, detection, investigation of crimes and apprehension of criminal suspects. Act as shift supervisor in the absence of the Sergeant.
EDUCATION AND/OR EXPERIENCE: High school graduate, preferably with an Associate's degree in the field of law enforcement. Two years' work experience as an Enforcement Deputy. Any satisfactory equivalent combination of experience and training which demonstrates the ability to perform the work described may be acceptable.
SPECIAL NECESSARY QUALIFICATIONS: Possession of the Department of Public Safety Standards and Training (DPSST) Basic Certificate at the time of appointment. Possession or ability to obtain DPSST Supervisory certificate within 24 months of appointment. Must possess a valid driver's license and have a good driving record to be verified by the Department of Motor Vehicles. Must qualify with a firearm and maintain an issued firearm. Must possess and maintain LEDS certification. Must meet and maintain all DPSST requirements for police certification as well as all proficiency standards outlined in the Sheriff's Office policy.
KNOWLEDGE, SKILL AND ABILITY: General knowledge of administrative and basic supervision concepts, practices and principles. Considerable knowledge of state and county criminal, traffic, civil, juvenile, fish and game and marine laws; police methods and procedures; law governing arrest, search and seizure and the criminal justice system, including courtroom testimony; and of police investigative procedures and techniques.
Familiarity with computer systems and their use. Skills to properly utilize police equipment and techniques including firearms and restraining devices; and to conduct investigations, collect, evaluate and analyze facts and draw conclusions.

Ability to plan, organize and supervise the efficient performance of staff. Ability to efficiently and effectively operate equipment used in the performance of duties assigned. Ability to operate equipment safely under adverse conditions. Ability to act effectively in emergency situations. Ability to effectively control suspects in all situations, including the ability to physically restrain unruly suspects. Ability to work with Canine Officers and their Handlers. Ability to prepare accurate and complete reports. Ability to maintain harmonious and effective working relationships with fellow employees, other agencies, County officials and the general public.

Join our team - Columbia County online application must be completed - Apply today!
www.ColumbiaCountyOR.gov
Full Job Description